What is wooden tool bench?
This wooden workbench includes hammers, saws, screwdrivers, wrenches, screws, nuts, bolts, gears, connectors and more creative parts for building. Children can work together for hours. This is an interesting process to develop your little baby's motor skills and hand-eye coordination.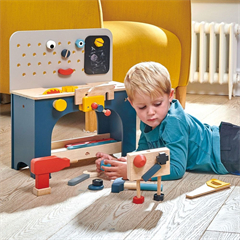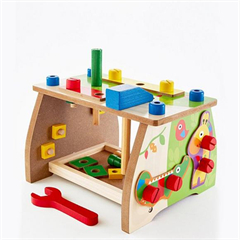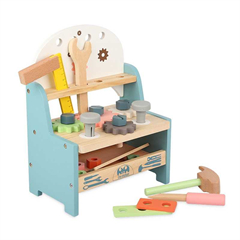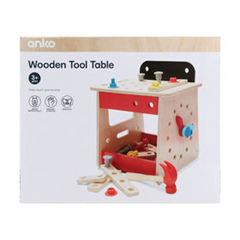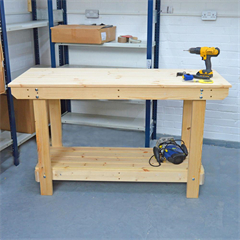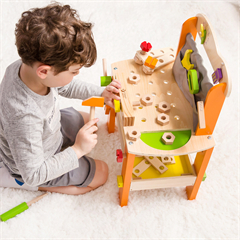 There are 4 functions of wooden tool bench:
Stimulate the imagination of children
Child safety materials
Storage space under the tool table
Favorite gift for children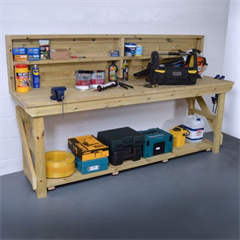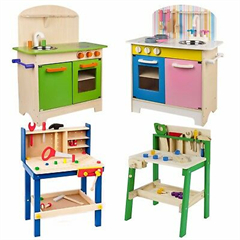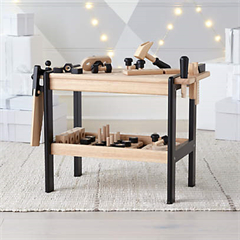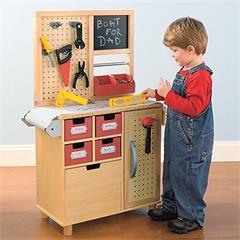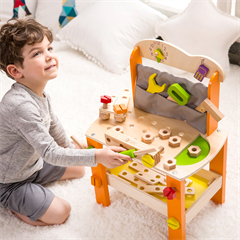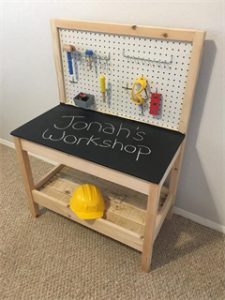 Stimulate the imagination of children:
This children's wooden workbench is suitable for children's early learning and playing, and helps children learn to use wrenches and screwdrivers. Assembling nuts and bolts helps develop fine motor skills, logical thinking, and problem-solving skills. Develop hand-eye coordination and creativity, and encourage them to use their brains to build their own projects.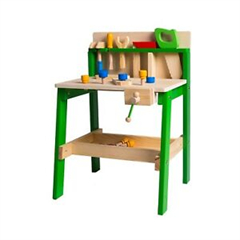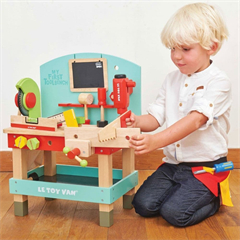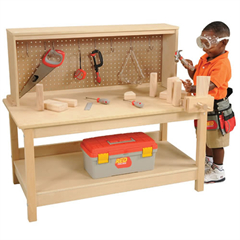 Child safety materials:
This toy workbench is made of high-quality beech, and every part has been carefully processed so that it will not hurt your baby's hands. It has a healthy and non-irritating smell of environmentally friendly water paint, which is harmless to the human body. Wear resistance, aging resistance, safer to use. Its bright colors and small tools can stimulate the children's senses.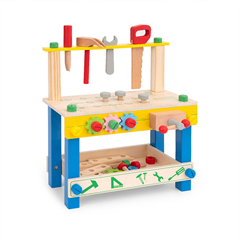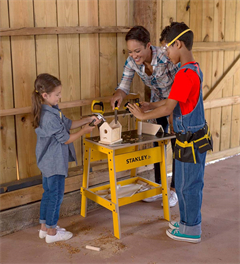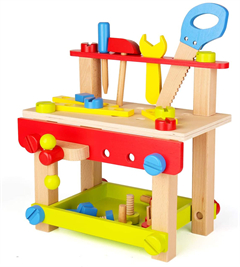 Storage space under the tool table:
There is a storage compartment under this children's tool table, which can store accessory parts, and can hang tools for quick and easy cleaning.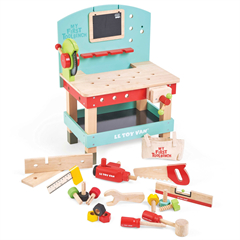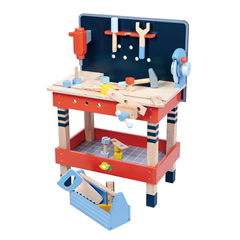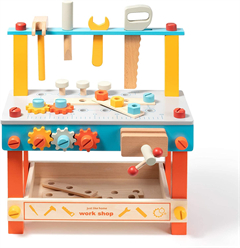 Favorite gift for children:
Let your child interact fun, safe, and grow with the baby. This children's building toy building block set is easy to store, so you don't have to worry about losing accessories. Suitable for children over 3 years old, it is the favorite birthday gift for boys and girls, Christmas, New Year and various holiday gifts.